[LAST UPDATE 11/11/18]
I made an implement of JPS search with optimisations "B+P" in assembly.
This algorithm won some pathfinding competitions on grids (it's only for grid graphs)
If you want detail, an easy to grasp explanation here:
http://zerowidth.com/2013/05/05/jump-po ... ained.html
The optimisations in this paper.
http://users.cecs.anu.edu.au/~dharabor/ ... caps14.pdf
All has to be compiled with pb
x86
(mine is 5.62)
DLL Hash contains specific hashtables
DLL Heap contains heapsort/queue commands
DLL JPS_Astar contains
JPS pathfinding
and a good
regular Astar pathfinding
.
I added
fringe search
for research purpose only ( it's very slooow
https://webdocs.cs.ualberta.ca/~holte/P ... fringe.pdf
)
Main test program contains a maze generator.
All files (code+DLL+exe) are in this
http://dl.free.fr/oWGeNMwAz
for a short time (more or less 30 days from 11/11/18)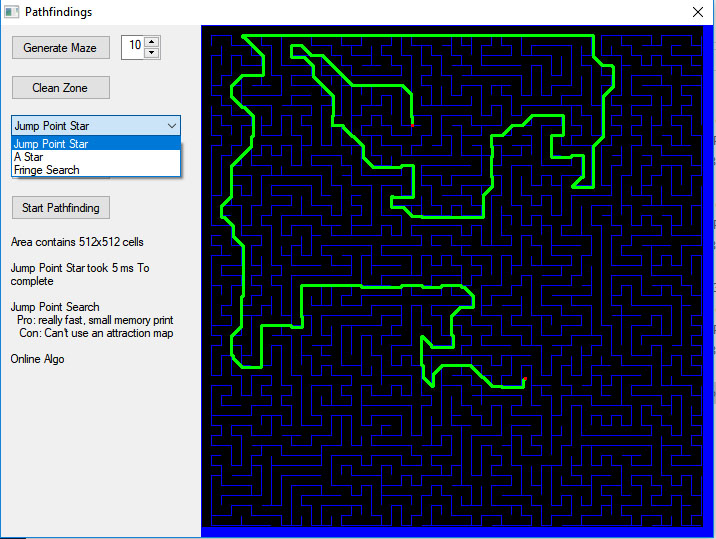 DLL named "Hash"