In my large program, the first time I compile (c compiler only) I get this error, if I recompile after that - no errors!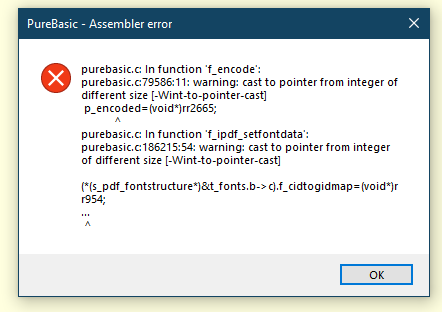 It doesn't matter if it's NOT that program that is compiled first - as long as IT is not the first one compiled! Eg, I compile (using the C compiler) a much smaller program first then that one - no issue!
How do I see the purebasic.c program that is passed to the final C compiler part from the Editor? That way I can compare the first try and the second try and post the difference?